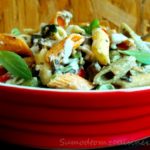 Creamy Pasta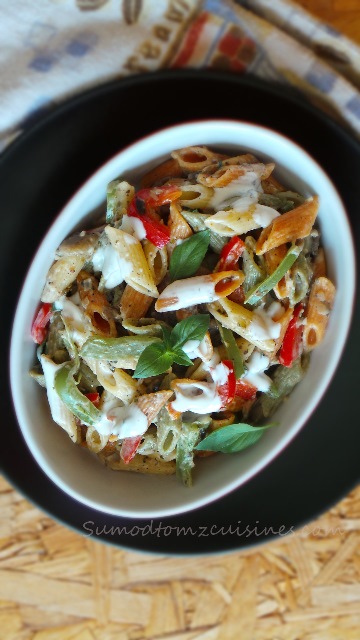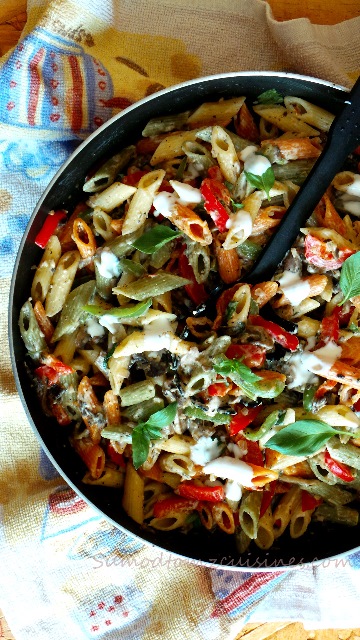 Simple and so easy and definitely a family favorite. Creamy and cheesey with a mild balance of flavors.
Pasta loved by all, hated by few or none I must say. A crowd pleaser at a party too. Lunch, dinner or even a snack, it fit in very well.
A lunchbox is turned into a yum time, those lil eyes light up and it's devoured in no time.
The freshness of basil adds a deep flavor.
Try it for yourself. It's such a simple and an amazing dish.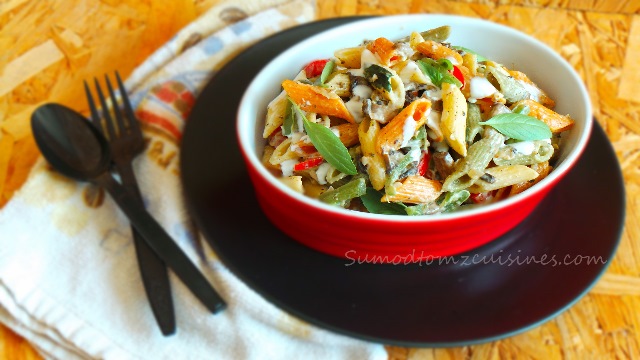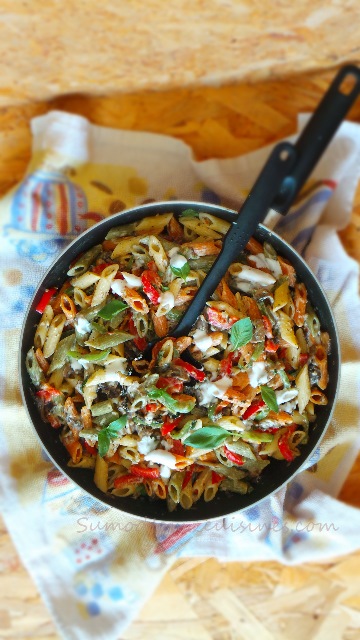 Ingredients
Instructions
Add pasta to boiling water to which salt and a little olive oil is added.
Ensure it is al denté.
Heat a pan, add butter as required.
Tip in the chopped garlic, followed by chopped onion, pepper powder and dried leaves(Oregano & Thyme)
Sauté well, then add the chopped mushrooms. When done,add cubed coloured pepper, sauté for few minutes.
Then add the pasta and mix well, remove from the fire, add cream and grated cheese, chopped fresh basil/parsley.
Mix well and serve hot.
Your family will love you for this.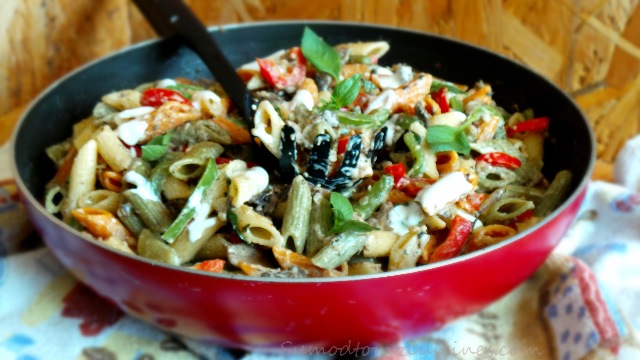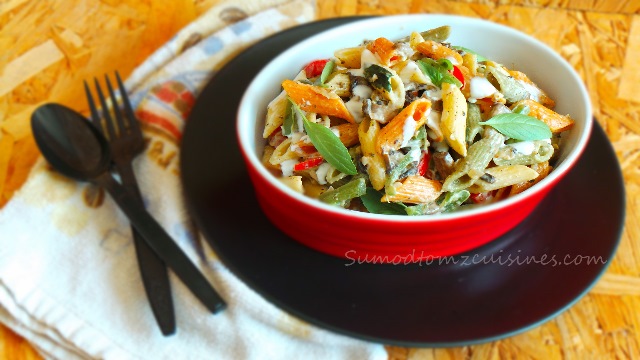 Click here for FAQs