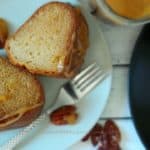 Butterscotch Cake Recipe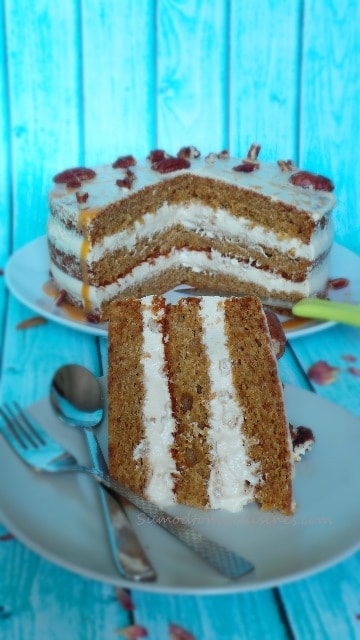 Nothing is as relaxing as a plain tea cake, hot tea and the sound of rain lashing against the window. Ahhh.... bliss.
Snap!!! Back to reality Sumod!!!
Well that did take me back to my childhood when my Grandma used to make pound cakes. Butterscotch and caramel were special occasion delight fullness. The easy way out was not there and it was purely baked from scratch. The aroma, the taste was outstanding. Those tastes and memories forever linger.
Trying to recreate that magic. Have you ever made made caramel??
The smell is soooo eatable. Do I make sense. ? You see some things are so good to smell that it feels like a taste test. The aroma is soooo strong that a knock or two are bound to happen.
A bit denser compared to a regular sponge. You can never stop at a single slice as it as scrumptious eaten as a naked cake sans frosting. Give it a hint more richness with any light cream frosting topped with some roasted and caramelized nuts and some little butterscotch sauce drizzle..
Now what are you staring at. Go bake n get that aroma flowing thru.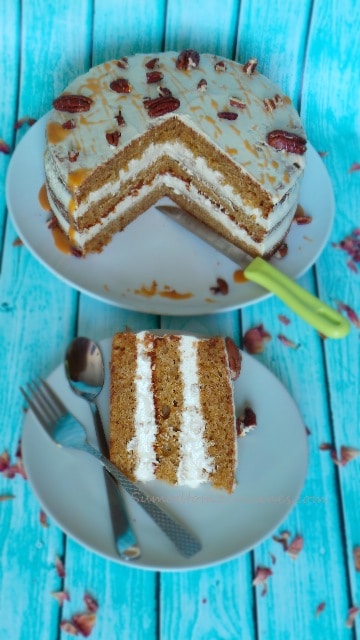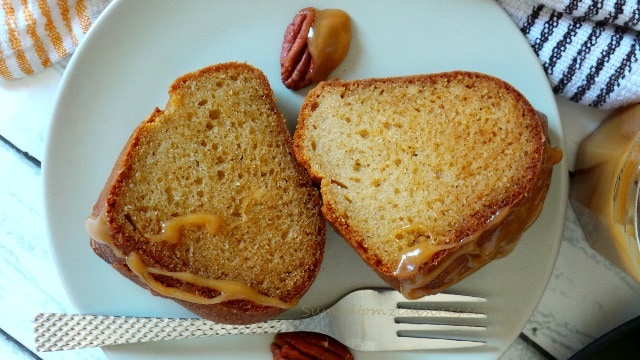 Ingredients
All-purpose flour, sifted - 325 grams or 2 ½ cups
For Butterscotch Sauce
Instructions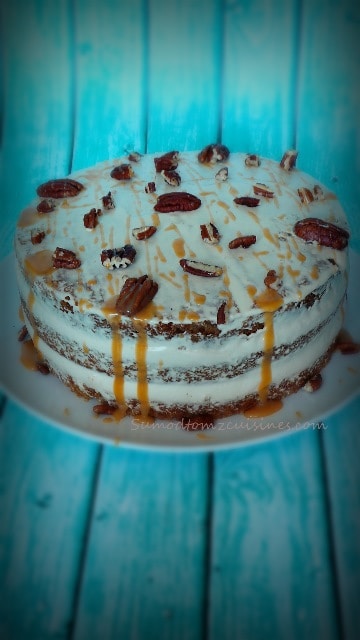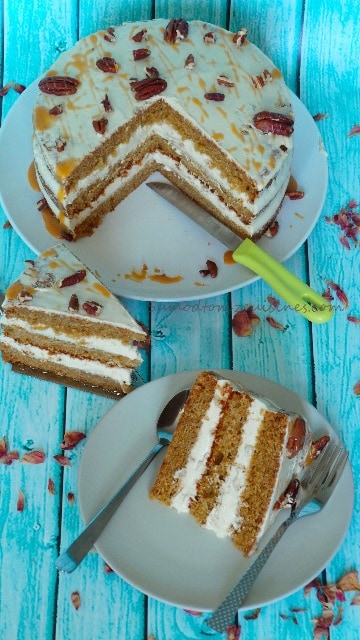 Ensure all the ingredients are at room temperature. It is better to keep the butter and eggs needed for the recipe outside the refrigerator for an hour before you begin the mixing process.
Preheat your oven to 180 degrees C. Prepare two 9x2 round cake pans by greasing and flouring /adding parchment to the bottom of the pan.
Sieve together flour, baking powder, baking soda and salt a few times and keep aside.
Lightly whisk the sour cream to make a smooth cream.
In a mixing bowl, add the measured softened butter and brown sugar. Start creaming the butter and sugar mixture with a mixer or with a spatula. Continue creaming it until it is soft and fluffy.
Start adding the eggs, one at a time, and continue with the creaming process. Continue until all the eggs have been added. Scrape down the side of the mixing bowl in between and mix until all the eggs are totally incorporated and the mixture is very soft and fluffy.
Add the butterscotch sauce, sour cream, vanilla essence and mix well.
If you follow the creaming method, the mix may look liquidy but would come together perfectly after adding the flour.
Start adding the flour mixture little at a time (roughly in 4 turns). Gently fold the mixture until the flour is fully incorporated with the butter, sugar and eggs. Do not over mix. Instead, just keep folding gently.
In case you find the batter too thick, add 1 tablespoon extra milk at a time and fold the mixture. The desired batter should fall like a ribbon when you pour it from a height. Scrape the bowl one last time to be sure all ingredients are thoroughly blended.
Divide the batter into the pans and bake at 180°C for 45-50 minutes or until a wooden skewer inserted in the center comes out clean and dry.
Remove the cake from the oven and let it rest for 5 to 10 minutes.
Gently tap the bottom of the baking tin. If required, run a knife along the outer edges. Unmould the cake from the baking tin and let it cool completely on a wire rack. Slice the cake with a serrated bread knife and enjoy.
You can wrap the cake with baking paper and seal it in cling foil and store at room temperature for a week. It can also be refrigerated in an air tight container.
Notes:
1) You can replace sour cream with hung curd, (but would prefer sour cream any day).
2) I feel mixing the dry and wet ingredients method would suit this cake, but as a big time fan of creaming method, I followed creaming method for this recipe also.
Here is a brief of the dry and wet mixing method.
Combine the flour, sugar, baking powder and salt in a mixing bowl and mix with the paddle attachment until blended. Mix in the butter on low speed until it reaches a sandy mixture, approximately 60-90 seconds.
Combine and blend eggs, Butterscotch sauce, whisked sour cream and vanilla using a whip another bowl. Add 1/2 of this liquid mixture to the sandy flour/butter mixture. Mix to combine. Scrape bowl. Beat on medium speed for two minutes. Scrape bowl. Add remaining liquid and blend on low until combined. Scrape bowl and blend an additional one minute on low to medium speed. Scrape bowl one last time to be sure all ingredients are thoroughly blended.
Divide the batter into two pans and bake.
Butterscotch sauce recipe
Ingredients
Butter - 100 grams
Dark brown sugar - 200 grams
Heavy cream - 200 ml
Salt - a pinch
Vanilla extract - 2 teaspoons
Method
In a heavy bottomed pan, melt butter over low flame. Add all the sugar, cream and salt, mix together till everything is blended in.
Keep on low flame and let it boil for about 5 to 6 minutes, or as per the required consistency.
Remove from heat and add the vanilla extract, Stir well and set aside to cool. You can use it when it is warm or pour into a glass jar can. The sauce can be refrigerated for up to 2 weeks.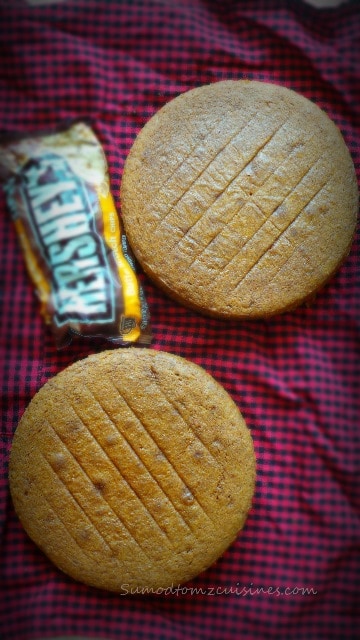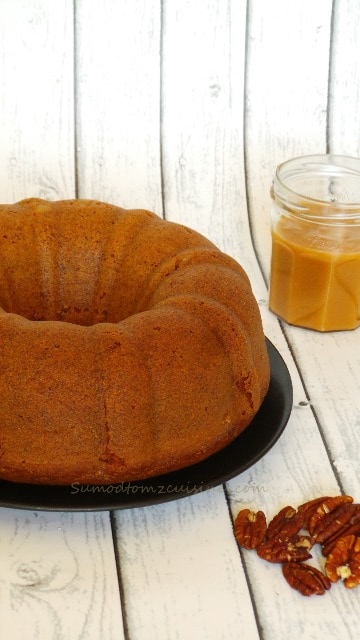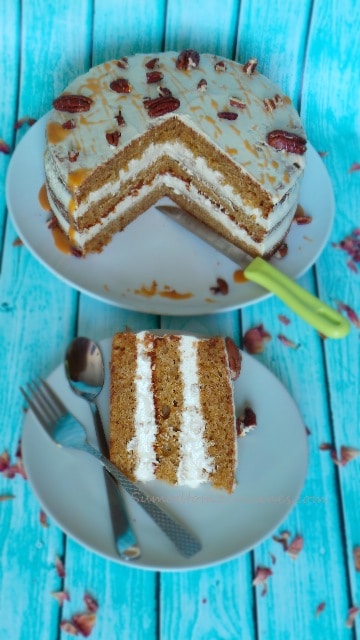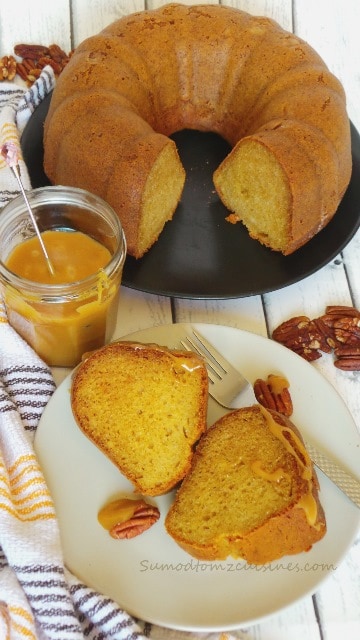 5

stars - based on

1

review(s)
Click here for FAQs