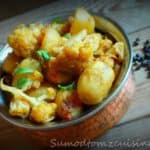 Achari Aloo Matar Gobi.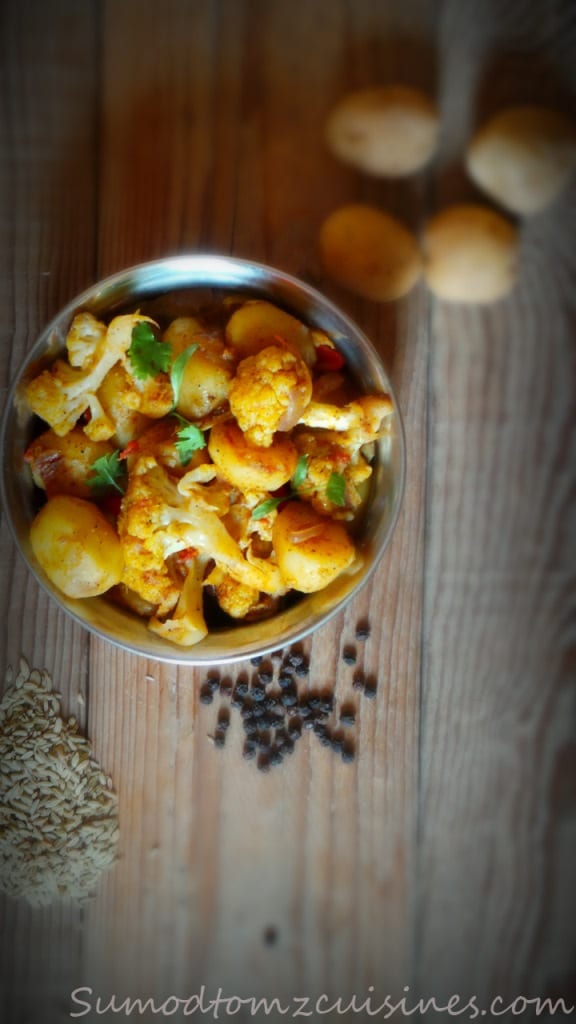 It was like a match made in heaven .By match, I mean the arranged marriage types where two people are like north and south, nothing in common, but during the course something binds them together. That binder here is the Achari masala (Please note that there are many variations in Achari masala ingredients)…. Never had I tasted such a flavour in veggies, until my friend Mr. AP Mishra posted the recipe in FB. Such a tantalizing feeling was left on our palates.
Made a slight variation to his basic recipe by adding onions, garlic and Brinjal. It's a very simple vegetable fare with a flavour burst. A vegetarian's boon. A keeper recipe in every right. Sure to have some songs playing on your tongue for sure. It's a very simple veggie preparation, with unique appetizing blast of flavours beautifully balanced, a keeper recipe for sure. A pleasant variation to the usual thorens and fries.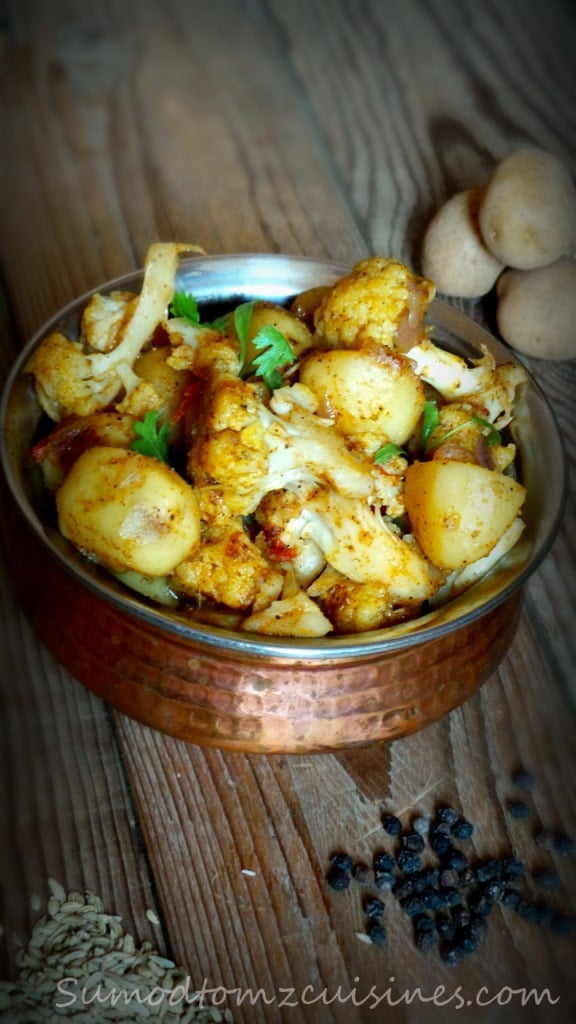 Ingredients
For Acahri masala (one portion)
Instructions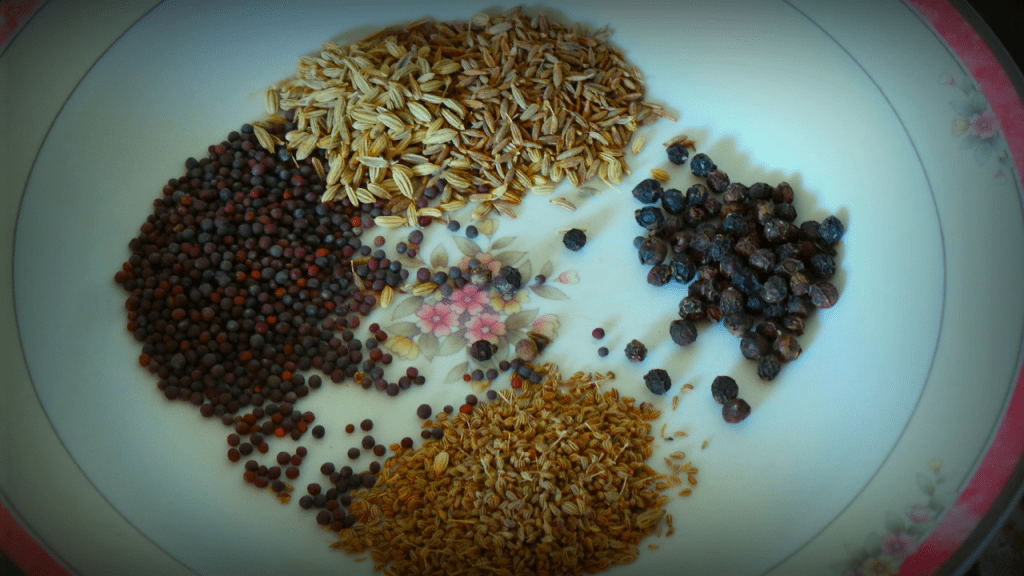 In a tava heat some mustard oil, add ¼ teaspoon on turmeric powder at a time and fry potatoes, cauliflower, brinjal and green peas separately till they are golden and crisp, set aside. To the fried vegetables , sprinkle the achari masala (adjust to your requirement), amchur powder and salt and toss the mix.
In the same tava, add little more oil, the chopped garlic and ginger, followed by onion and sliced green chillies, sauté till its golden brown. Add the fried vegetables to the wok and sauté for a minute on high heat.
Now add one finely chopped tomato, sprinkle little water , cover the wok and cook on a low flame till its done. Carefully sauté it in between, so that you won't mash the cooked vegies. Garnish with coriander leaves and julienned ginger, serve with steaming rice or chapathis.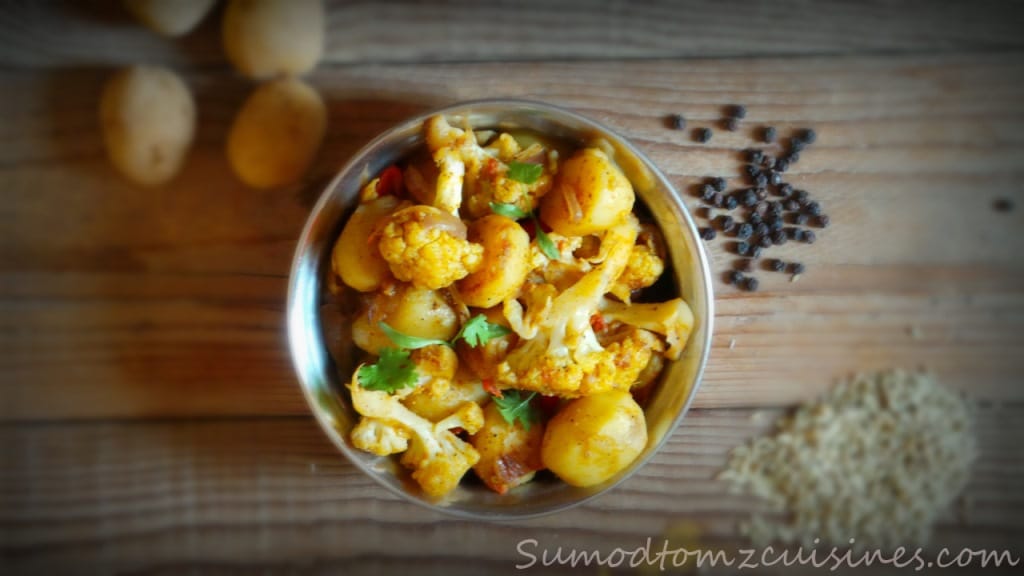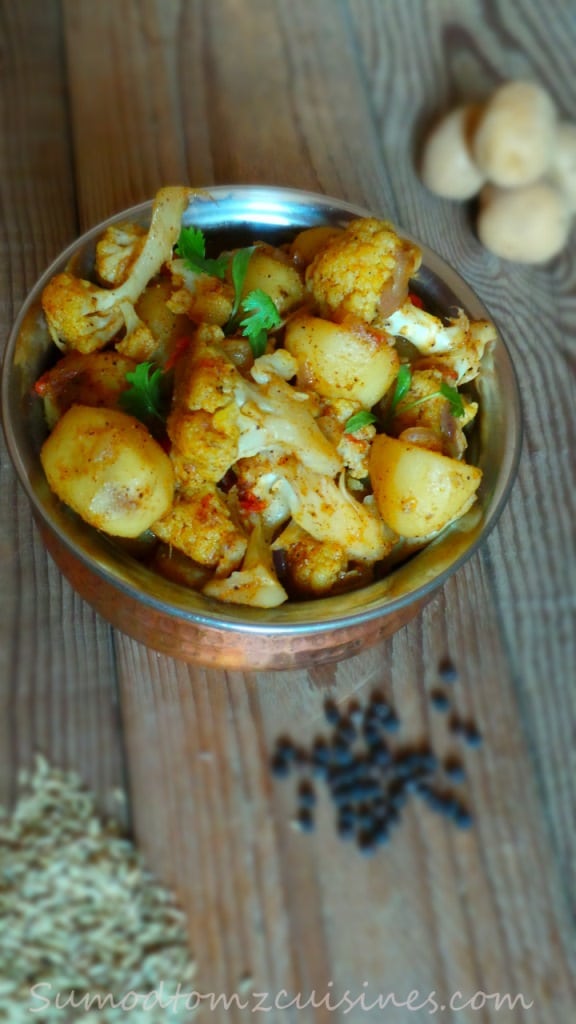 Click here for FAQs