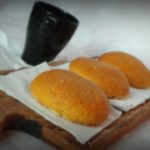 Papparoti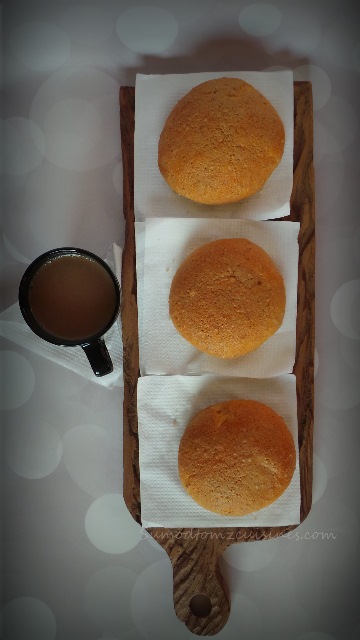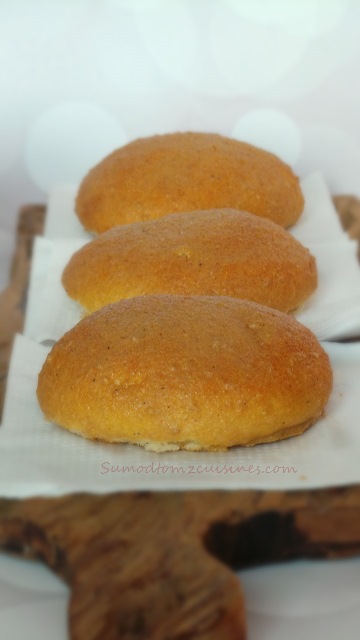 This name must be synonymous to most of you at least. Even if you haven't been to one.
Papparoti....does it ring a bell?
Cute name right. Now to educate you a lil about of this. These are basically coffee caramel buns which are baked. There are more than 300 outlets all over the world. Find one in your area to try out. The idea for this decadence came during my Sharjah bread classes. In order to recreate something we must taste it first ,right? ! Did my first taste testing in Dubai. Back to Kuwait, wanted to have another go at this magical taste which led me to the first ever Papparoti outlet in Avenues. Mind blowing flavours. And the fun part was I got to watch them bake it LIVE as well as have a chit chat with the baker there. Yeah yeah.... I'm smiling ear to ear now.
Every family will have a critic be it in food, clothing, or even the TV programmes. For me, it's my son Joash...Critics are those people, whom I feel makes you want to do a lil bit more. A lil bit more perfect. A lil bit more better. A lil bit more topping of love.
Now back to Joash & his scene :
Joash : Appa, Why in the world didn't you bake these earlier? Can you please teach me to make these buns?
Me : .... lost for words and zapped!
Knock, knock.... I open the door and there stood my neighbours with a very questioning look ....
"What in the world are you baking? What are you upto? The aroma is just too much."
Well.... now that's a very happy ending to a first try.
A featherlight, melt in the mouth coffee caramel flavored bun with a topping which is oh so sinful.
How can I not love this. The bread lover in me wanted to make it a lil more better.
Mr. Google was right beside to help me out. With a lil bit of this and that, I've come up with my version of Papparoti.
You might find the recipe a bit confusing but as with all recipes, it's always good to read the recipe once or twice and just visualize yourself doing it. Makes things a lil more transparent and easy.
What more can I say.... have fun!!
Oh! I almost forgot.... don't forget your coffee/cappucinno with it.... get transported to Level Bliss.
Ingredients
For the Dough
Filling
For the topping
Instructions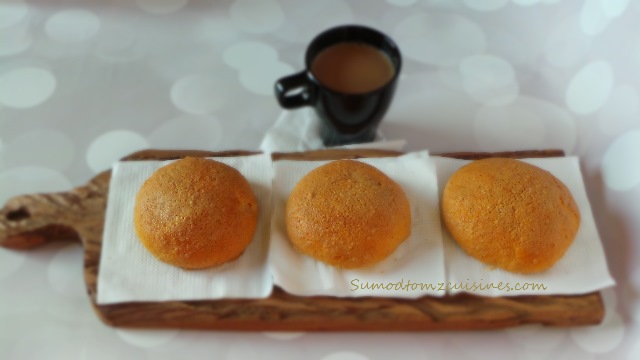 For making the dough:
Mix all the dry ingredients (flour, Sugar, Yeast) except salt.
Make a well in the center and add the eggs, water and milk. Start mixing till you end up getting very sticky dough. Now add in butter and salt and mix well till in is well combined into the dough. Transfer this to a lightly floured work table, knead gently for 10 minutes (stretch and pull), adding little flour at a time (if required only) till you get a very loose but not a sticky dough. (The dough may seem very sticky, but after the above kneading, it will automatically form smooth dough. Do not add excess flour and do not knead hard)
Place the dough onto a lightly greased bowl. Give it a quick roll in the bowl as this will grease the dough too.
Cover it with a wet cloth and let it rise at room temperature (preferably a warm place) until it's doubled in size, 1 to 2 hours.
While the dough is proofing, prepare the topping.
For the Topping
Prepare a very strong coffee and set aside to cool.
In a bowl sieve together flour and cocoa powder.
In another mixing bowl, mix together softened butter, salt and icing sugar. Add the egg and combine gently. DO NOT WHISK. We don't want too much of aeration that it ends up spongy. It's a crackling topping that we are looking for.
Add the flour mix little at a time and finally add the coffee mix and fold the mixture till everything is combined together.
Spoon the topping into a piping bag and keep refrigerated until ready for use.
For the Filling
Take the butter out of refrigerator and slice into thin 5 grams pieces and leave it in the freezer till we shape the buns. You could add little jam of your choice for different flavor or even a bit of honey along with the butter.
Final Shaping.
When the dough has doubled in size, very gently deflate the dough a little. Divide the dough into 10 equal sized balls. Let it rest for 5 minutes covered. Stretch out each ball in your palm so that the bottom side is smooth. Place the butter cube plus a little jam or honey and seal in the edges to make into a tight ball. The filling shouldn't leak out. Repeat the same for all the buns.
Set aside covered in a warm place for final proofing.
15 minutes into final proofing, preheat the oven at 180 C.
When the dough has almost proofed and doubled, brush a thin coat of honey. Cut off a small tip of the piping bag and pipe the topping onto the buns. Start from the middle and move out in a circular motion till you cover 2/3rd of the buns surface, moving out in circular motion.


Bake in the preheated oven at 180 C for 20 to 25 minutes, until the topping is golden brown and crispy.
If you feel the topping is browning too much cover with a parchment paper.
Once done, remove the buns from the baking tray onto a cooling rack. Do not leave in the tray as the heat will make it soggy.
Serve hot with a strong coffee of your choice. You can also top with fruit syrup, honey or ganache ( if it lasts till then )....
Don't be intimidated by the procedure. If you get everything ready..... it's a total breeze.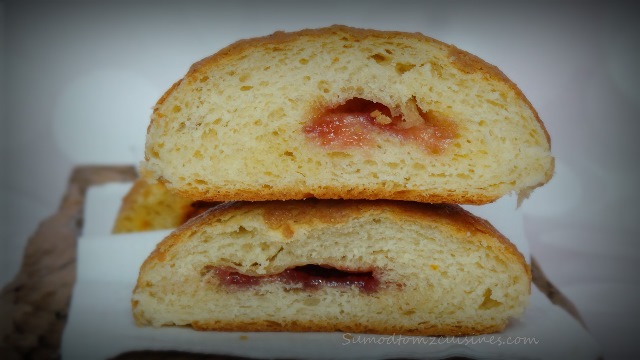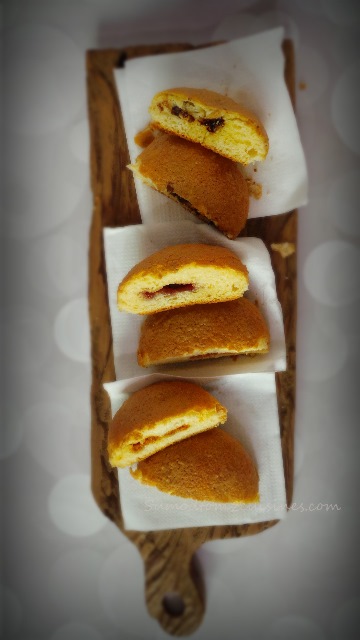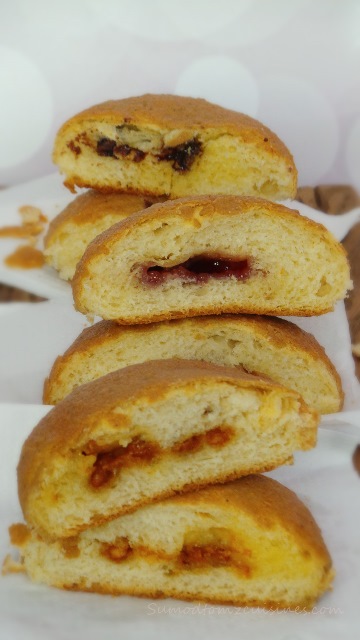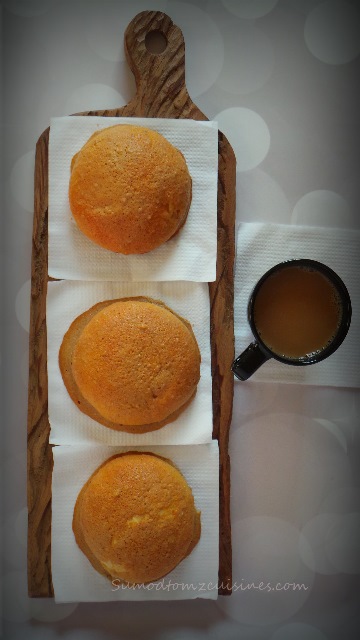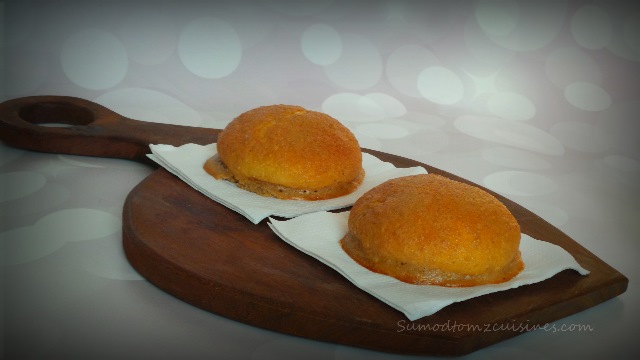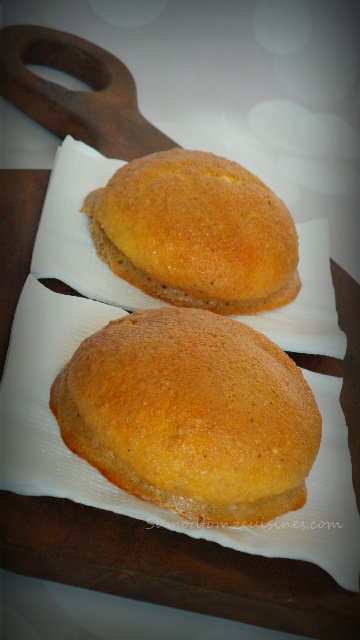 Click here for FAQs