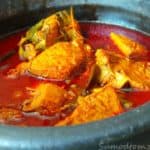 Fish Curry (Kerala style with Kudampuli)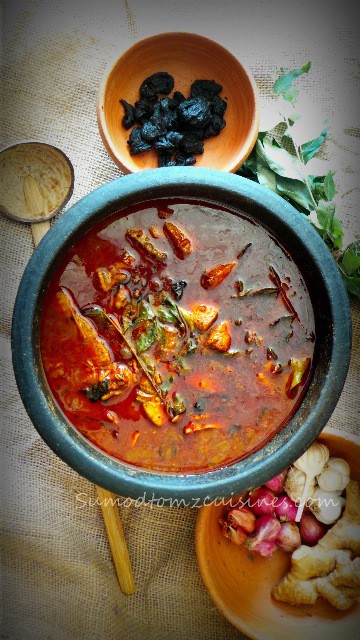 I'm a pure Malayalee…in short 'thanni naadan'. A hard core Keralite if you may say so!! When you picture Kerala, there may be so many pictures which comes to your mind, House boats, lush greens with flowing rivers, fort cochin, then comes the food. An array of mesmerizing colours, combinations which tantalize your taste buds.The heroic breakfast companions of appams, idiappams, puttu teamed with chicken stews, egg roast, kadala curry/payar curry with pappadum. Oh, I almost forgot…the fish verities that are prepared back home is endless. It's common to see a deep red, thick, ferocious looking fish curry if you ask for one in any restaurant. Its also known as Kottayam style fish curry as it is said that this was originated by the Christian community in community. BTW, fish curry varies among different places in Kerala too. Unless you specify it to be made with coconut milk/ground coconut. Made from kodumpuli/gamboge which gives its tanginess. It marries well with rice, kappa(tapioca),appams too(try it). Best cooked in a clay chatti and tastes bestest the next day when the flavors just get soaked up by the fish.
My lil two cents knowledge on the puli. There was a time when almost all the houses in Kerala had one gamboge tree. We still have it back home and the whole process is quite tedious to get that perfect black half-moon or almost similar looking puli. An NRI's must have pack in his return from home was kilos 2-3 kgs of puli. The ritual continues even now.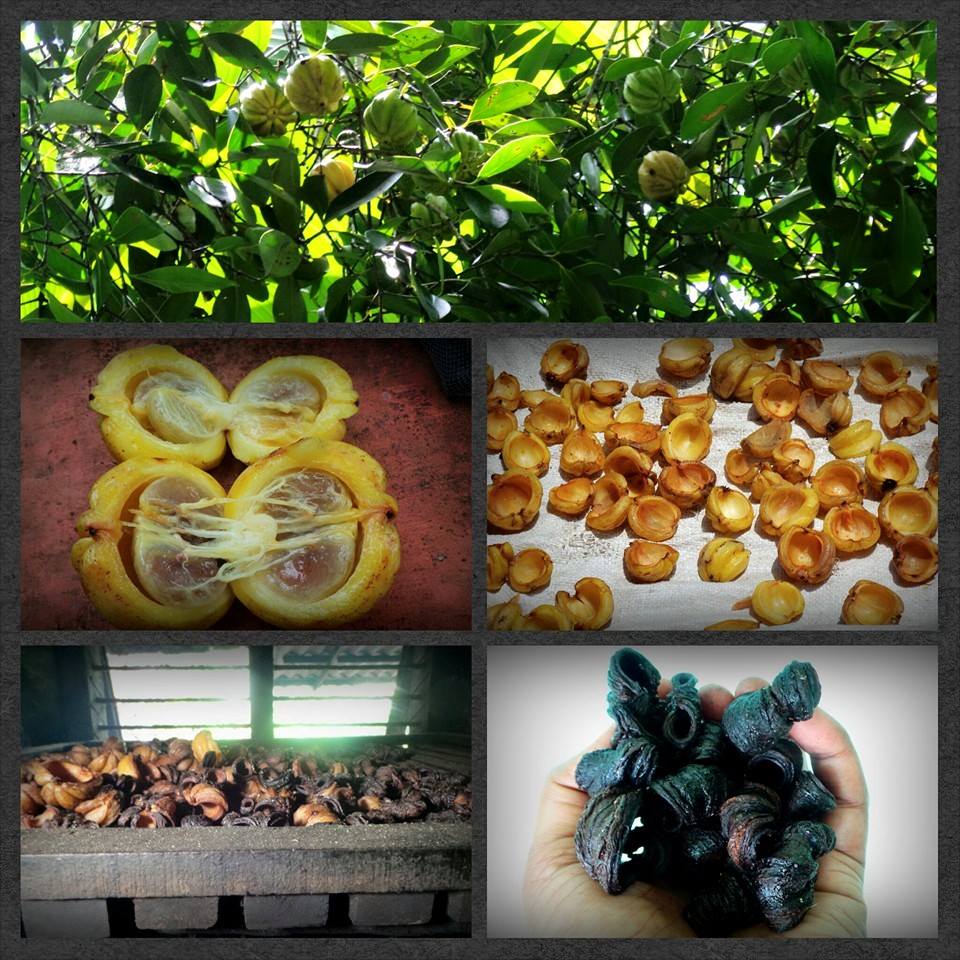 Another myth or truth is ,they say that when the powders are being fried, we tend to cough a lot which gives an idea that the powders are done well enough. I'm not sure how far it is true but let me tell you a secret, I follow it 😊
Enough of my rant right. Shall we hop right on to it.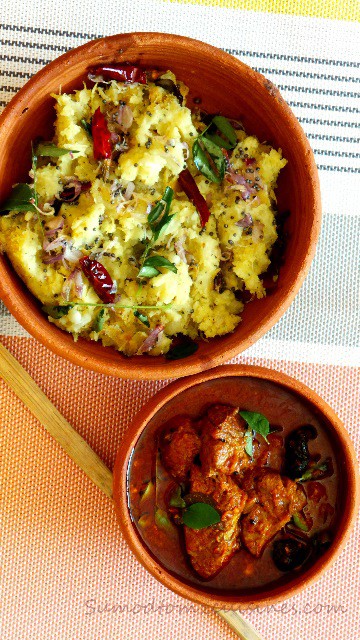 Ingredients
Instructions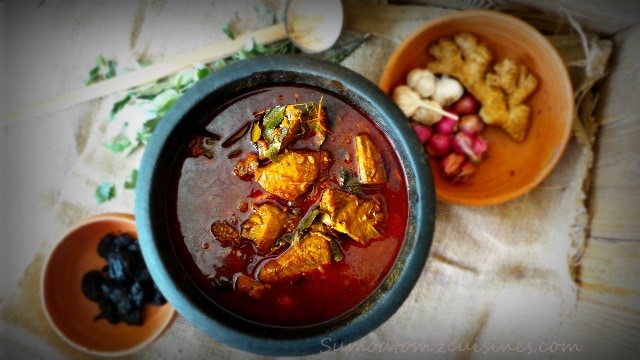 Soak kudampuli in ¼ to ½ cup lukewarm water and keep aside.
Mix chilli powder and turmeric powder in little water to make a thick paste.
Heat coconut oil in a pan, preferably in clay pot .
Splutter mustard seeds , fenugreek seeds, add half of the curry leaves. Add sliced shallots, julienned ginger and crushed garlic. Sauté till it's done and golden brown.
Add the chilli and turmeric paste and sauté at low flame, till it is done and oil separates.
Add kudampuli along with the water mix, and salt to taste. Cover and let it boil.
Add fish pieces into it and some more curry leaves, when the whole curry starts boiling, reduce heat and cook covered for 12 - 15 mins. Then open the lid and let it boil for 5 minutes.
When done, top with more curry leaves and little coconut oil.
Notes:
This curry works perfect to cook large fish heads (Sigh!!..I'm drooling again)
The quantity and type of chilli powder is of your choice, kashimiri chilli gives better colour. A mix of Kashmiri chilli and hot chilli powder would be ideal.
The curry tastes best the second or third day, as all seasoning gets absorbed and the gravy thickens.
You can keep the curry in the same chatty or pan, boil the whole curry once in a day and keep it at room temperature for up to 3 days. (No refrigeration required)
If you are cooking in clay pot on gas stove top, Heat little oil in chatty over low flame. At the same time, heat oil in a metal pan, Splutter mustard seeds and fenugreek seeds and add that hot mix to the chatti and continue cooking. This will help the chatti to last longer.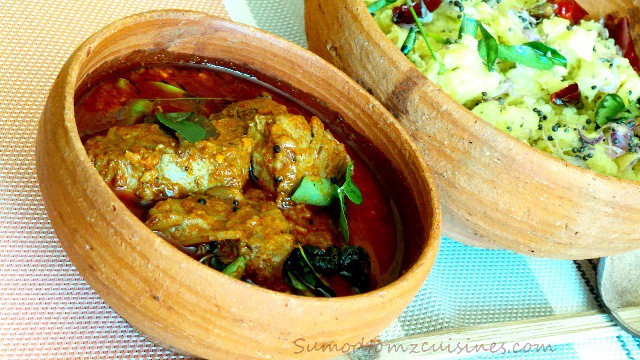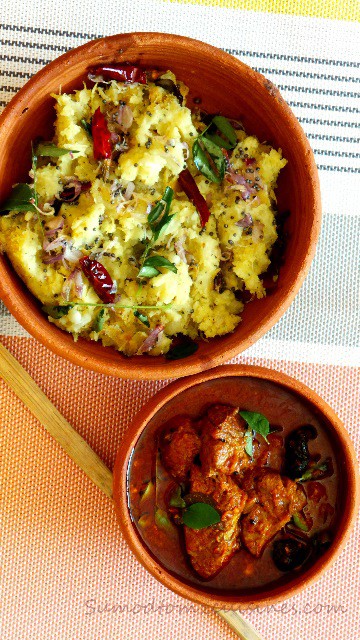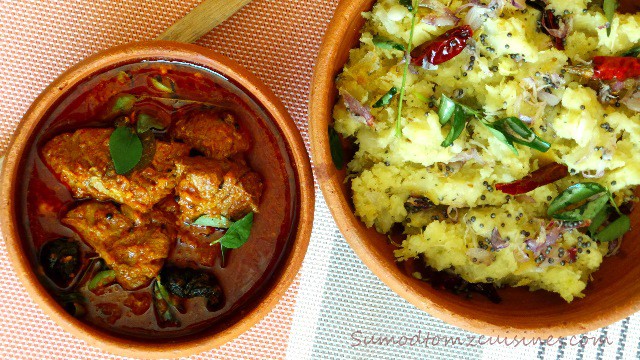 5

stars - based on

3

review(s)
Click here for FAQs