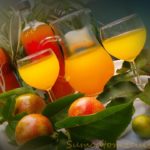 PASSION FRUITS JUICE.
Another vacation has come and gone but the memories always lingers fresh and strong. Everything from the rains to the freshest homely produce. This year I came across lots of passion fruits. I just love them. The whole area near a passion fruit tree smells so very fragrant. Have you noticed it? The whole thing is amazingly beautiful in every aspect from the leaves, flowers color and the fruit itself.
My earlier memories are of my grandmother making various fruit juices at home. So I approached my aunt Gracemamma, to see if she has any of those fab recipes with her .She shared this fantabulous recipe with me and in turn share it with you, my friends. Not doing a show off here. hasn't had such a refreshing drink in ages. Fresh and so very cooling to the body.
Very few ingredients, simplest of all methods and no preservatives or added flavors, its 100% natural goodness. What more do you need!!!
Makes little more than 2 liters of Passion fruits squash.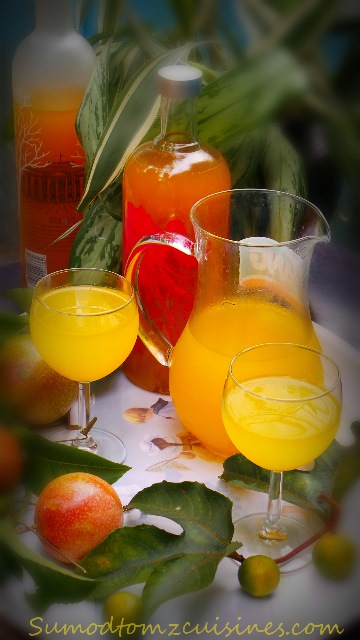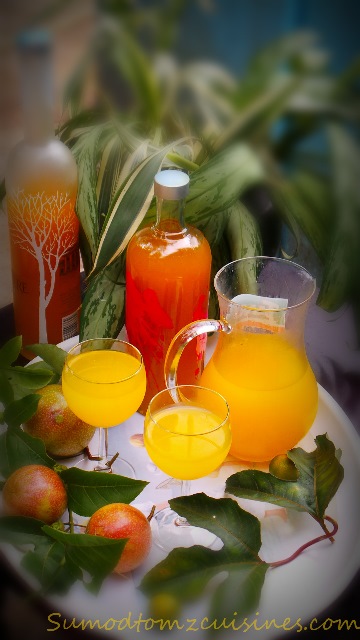 Ingredients
Instructions

Few days prior to making the juice, wash, clean, sterilize and sun- dry all the pans, spoons and bottles that will be used for storing. This is very important. A lil bit of moisture can cause a fungal development and ruin the whole process.
Cut out each passion fruit and scoop out the pulps with a clean dry spoon. Ensure you scoop only the orange/yellow pulpy part and not the white covering.
Once you are done with scooping, pulse the pulp with seeds in a mixer. Just few pulses only, or else the seeds with get ground.
Pass the mix through a very fine strainer and extract all the juices and throw away the left over seeds . Repeat the same for the whole batch. When done, strain the juice once more.
Now measure the clear juice quantity, and set it aside closed. Take the same amount of pure water and double the weight of sugar. Combine sugar and water and bring the mix to thorough boil for a few minutes. Set it aside to cool.
When the sugar syrup is completely cooled, strain it into the passion fruits juice and give the whole mix a good and thorough stir.
Thats it. Your pure and flavourful passion fruit squash is ready and all set to refresh you. Can it get anymore simpler? Try it out!
Use 1/8 to 1/4 cup of the squash for a glass of juice, you can always adjust as per your choice of flavor. Drop in some ice and chill out foodies.
As we are not adding any preservative, store the bottled squash in refrigerator, if you have sterilized all the equipment, it will stay good outside too. But always better to store in refrigerator.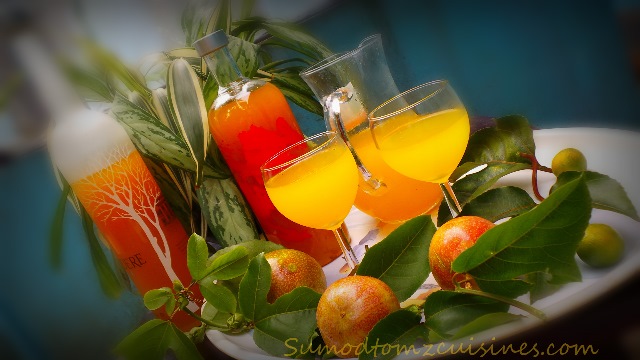 Click here for FAQs