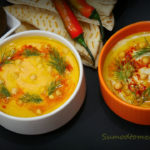 HUMMUS
Hummus is one of the best, healthiest and easiest dips to prepare. This dip is a staple in the Middle East.  It is made with cooked chick peas pureed with tahini, lemon juice, olive oil, garlic and pepper.  Once you start making this delicious dip, this is guaranteed to become part of your regular menu.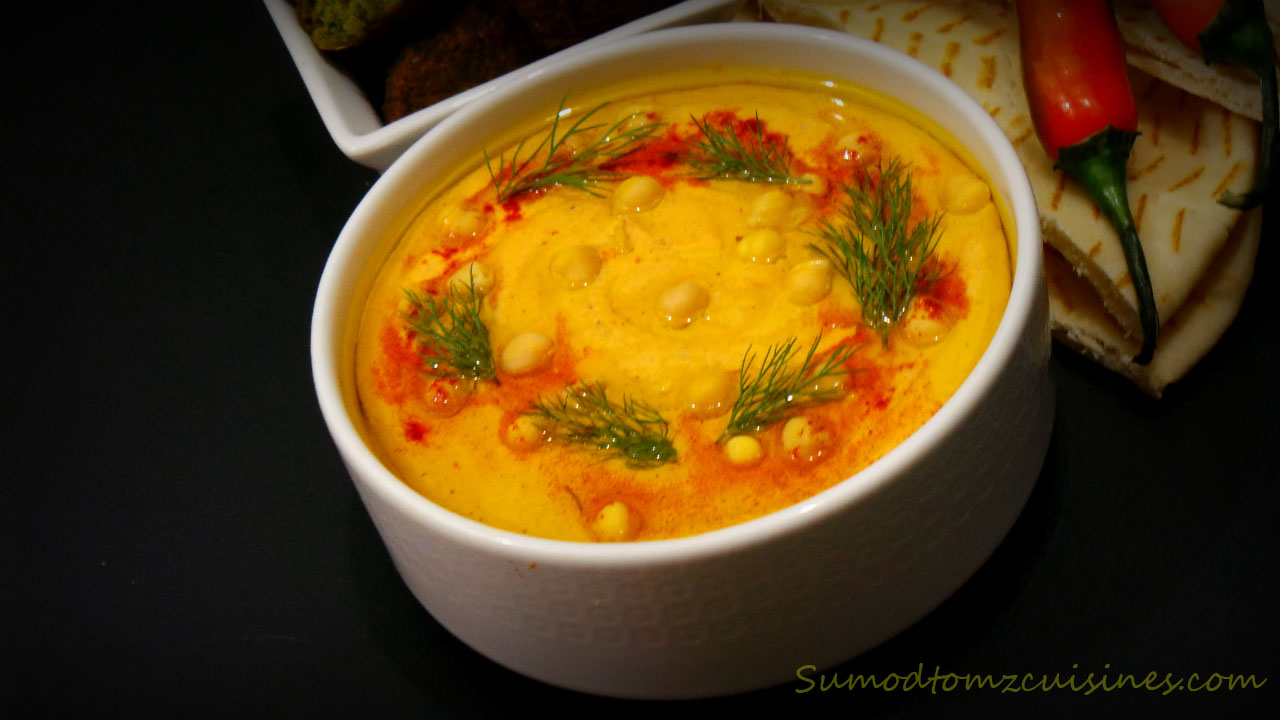 Ingredients
Instructions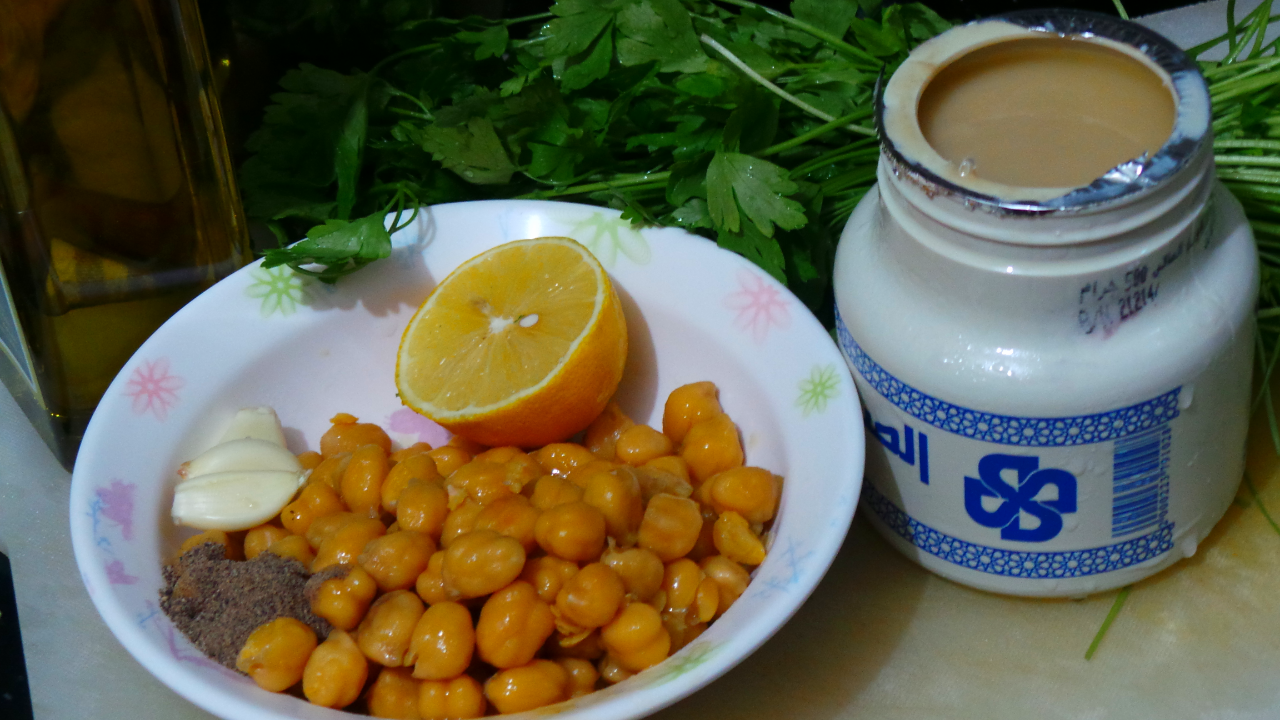 Put the chickpeas and ½ teaspoon baking soda in a large bowl and add enough cold water to cover them by at least 2 inches. Let them soak overnight and then drain and rinse well.
In a large cooking pan, add enough water to cover the chickpeas, and ½ teaspoon baking soda. Cover and cook in medium heat until it is tender with some water left. Set it aside to cool.
Keep aside a tablespoon of whole chick peas for garnishing.
In a food processer, add tahini, lemon juice, crushed garlic, cumin seeds and pepper, then tip in the cooked and cooled chick peas and salt to taste. Make a puree. Add the leftover juices from the chickpeas during pureeing. Finally add half of the olive oil and pulse it.
Tip into a serving bowl, drizzle the rest of the olive oil on top, garnish with chopped parsley, whole chickpeas and paprika.
A very interesting variation that can be made with Hummus is by adding roasted red bell pepper. It gives reddish orange coloured hummus with amazing smoky flavours.
For roasting bell pepper, apply olive oil over the bell pepper and roast it over fire, till the outer skin is fully blackened and can be peeled off.
Peel off the outer skin and chop it into cubes. Add this to the mix when you are pureeing the mix.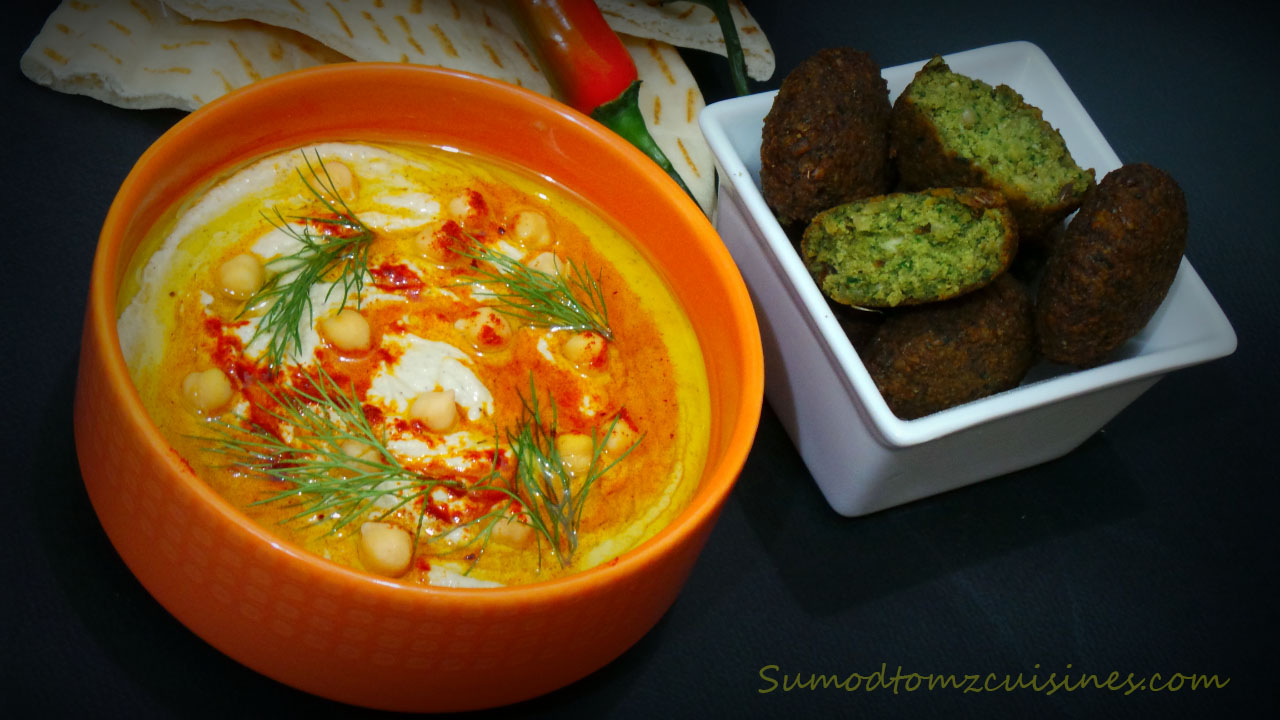 Click here for FAQs