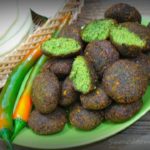 FALAFEL
Falafel is basically a deep fried patty.  This Middle Eastern appetizer is popular all around world. Traditionally falafel is served with a pita pocket with pickled vegetables and sauces.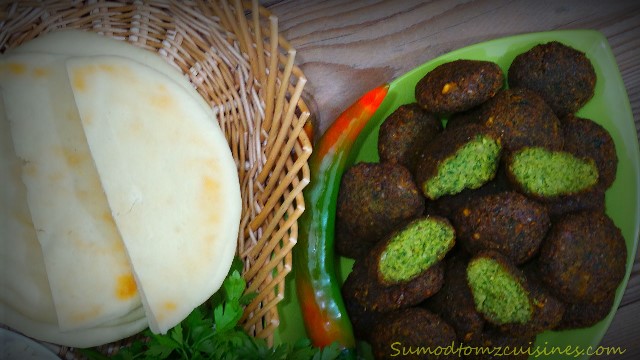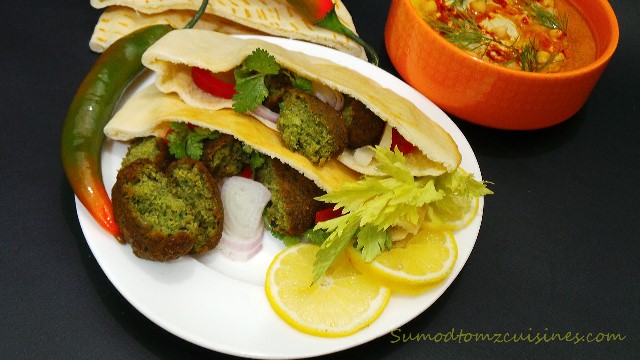 These fritters are now found served all around the world as a street food, equally popular as the meat Shawermas.
Ingredients
Instructions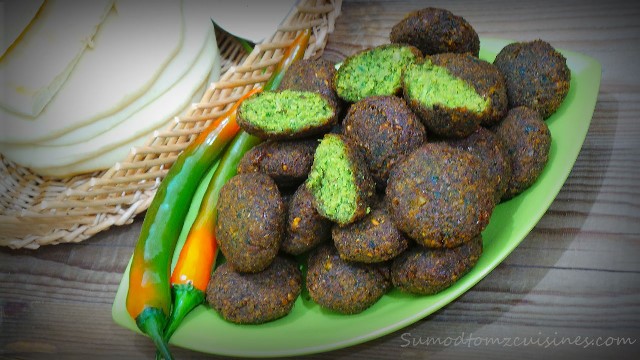 Put the chickpeas in a large bowl with ½ teaspoon baking soda and add enough cold water to cover them by at least 2 inches. Soak overnight and then drain (or use canned chickpeas, drained).
Place the drained, uncooked chickpeas and the onions in the bowl of a food processor fitted with a steel blade. Add the parsley, cilantro, salt, hot pepper, garlic and cumin. Process until blended but not pureed.
Sprinkle in flour, and then pulse. You want to add enough flour so that the dough forms a small ball and no longer sticks to your hands. Turn into a bowl and refrigerate, covered, for several hours.
Remove the mix from the refrigerator half an hour before frying. Just before frying, sprinkle ½ teaspoon baking soda over and mix it well with your hands. Form the chickpea mixture into balls about the size of large oval shaped lemons or as per your personal preference.
Heat oil from medium to high heat, in a deep pot or wok and test fry one ball. If it falls apart, add a little flour. Fry for a few minutes on each side, or until golden brown. Repeat the same in batches of 4 to 6 at a time.
Drain on paper towels.
Serve hot with Hummus or with pita bread sandwich.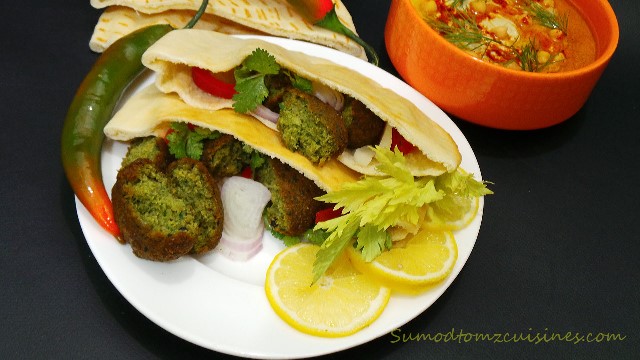 5

stars - based on

1

review(s)
Click here for FAQs