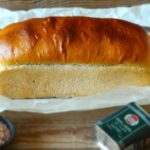 Egg & Dairy free bread loaf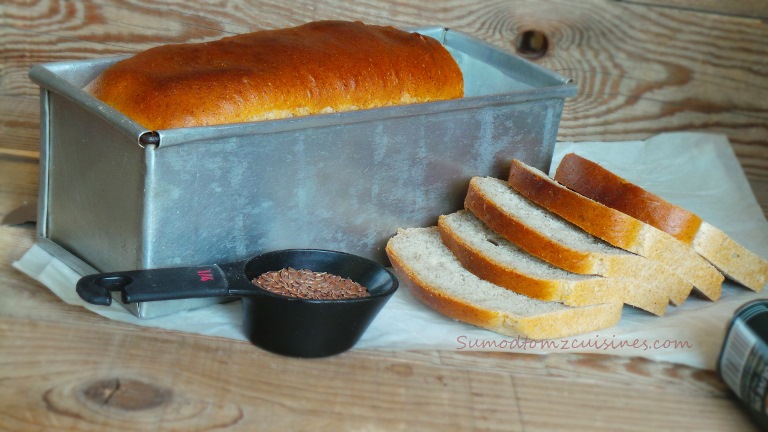 Yes friends, you are gonna beam up like those torch ads. Or more better the chewing gum ad in which the smiles lit up the town 😬. But my recipe for you is bit more realistic. This recipe is almost an all free one. Meaning the so called unhealthy eggs, milk, butter....
I'm not a health freak at all. And neither do I believe that dairy products and eggs do any harm if had in a controlled amount. But with due respect given to those who do abstain from these, this recipe specifically caters to their needs.
Thankyou Shuba for this challenge during my bread classes in Sharjah where I was asked if such a bread as this recipe was possible. Yes!! It is......
With your home smelling just like those morning bakeries.... be sure to bake an additional loaf as this is going bring in a few nearby friends/neighbours with all the wonderful smell.
You get a warm cozy feeling whenever you bake breads as it's that therapeutic.
Ingredients
Instructions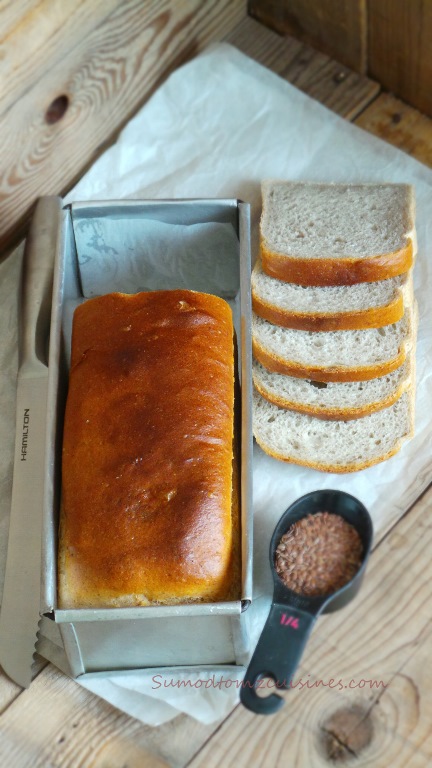 Take ¼ cup lukewarm water add 1 tsp honey and the instant yeast, mix well and set aside to rise.
Mix in the flour and salt in a bowl. Make a well in the center and add the risen yeast mix and lukewarm water to the flour mix. Mix well with a silicon or plastic scraper (if you do not have a scraper, mix by hand) till you get a very wet dough which starts pulling off from the side of the bowl.
Add the olive oil and salt to the mix and keep kneading.
Transfer this to a lightly floured work table and gently knead for 10mins adding little flour at a time (only if required), till you get a very loose but not a sticky dough. (The dough may seem very sticky, but after the above kneading it will automatically form a smooth dough. Do not add excess flour, and do not knead hard)
Place the dough in a lightly greased bowl. Grease the dough also.
Cover it with a wet cloth and let it rise at room temperature (preferably a warm place) until it's doubled in size.
Gently deflate the dough. To shape the bread loaf, take the dough and just spread into a rectangular shape with a rolling pin. Roll up tightly into a log. Place the bread dough in lightly greased loaf pan with the seam area at bottom.
Cover with a greased cling film and wrap it in a wet towel. Let the dough rise until it's doubled in size.
15 Minutes before the bake, pre heat the oven at 200 C.
Just before baking, remove the risen dough, brush/spray the loaf with water.
Bake in a preheated oven at 200 C, for 40 to 45 minutes . Remove the bread from the oven, and turn it out onto a rack to cool.
When completely cooled, wrap in plastic, and store it at room temperature. Slice the loaf only after cooling. Do not leave the bread in the tin to cool as it can become soggy.
Now.... if you are all set and have everything ready in your pantry... what's stopping you?
Go bake a loaf!!!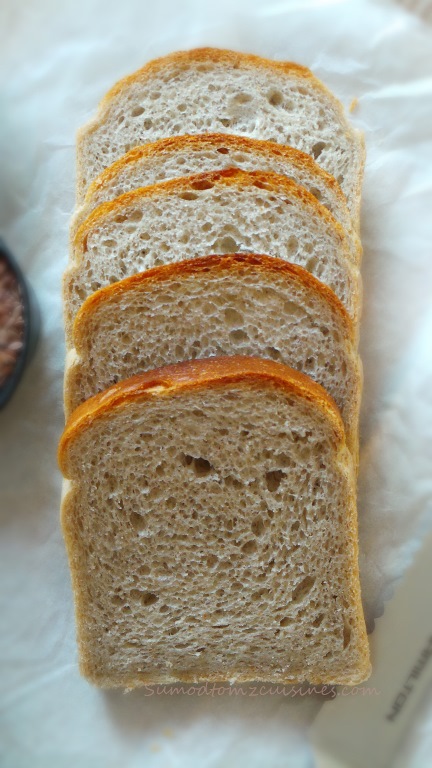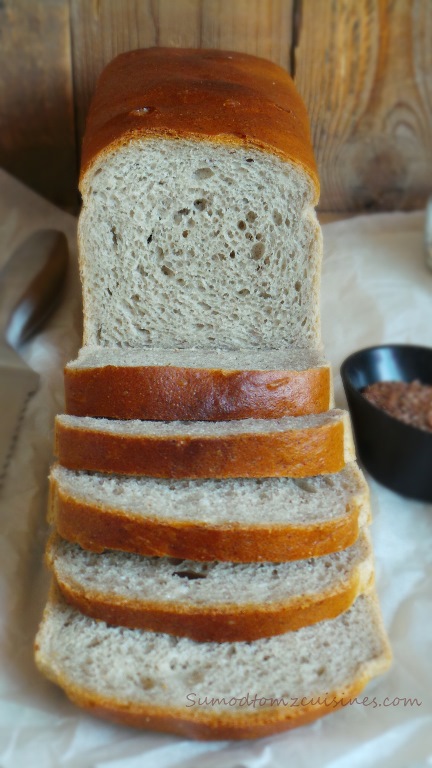 5

stars - based on

1

review(s)
Click here for FAQs