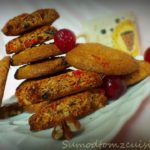 DRIED FRUITS AND NUTS COOKIES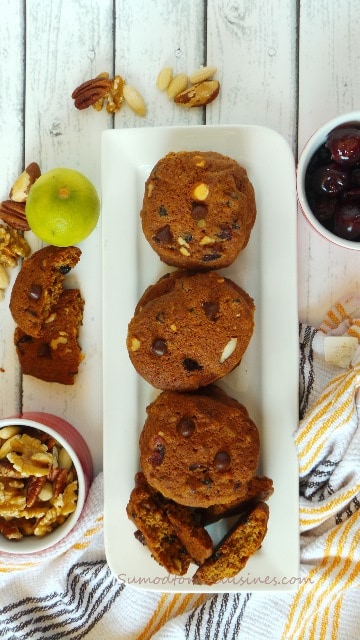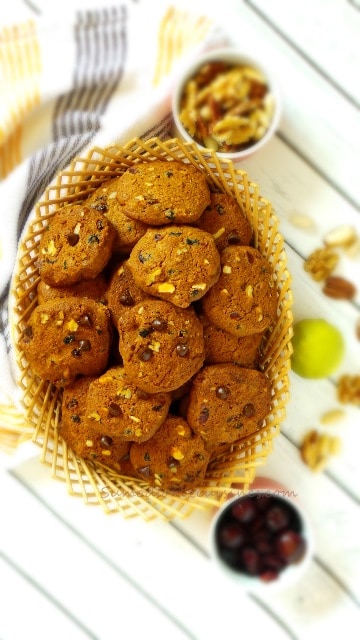 A power packed cookie with the goodness of nuts and fruits. Wholesome, healthy and delicious too!
Reminds one of Christmas season. Soft and crispy, with every bite, you have the crunchy crispy texture, then the blush of the dried fruits and wholesome goodness of nuts. I bet its a winner recipe for all reasons and seasons. Even people who do not like fruits and nuts cake would absolutely love this.
Recipe makes 24 Cookies.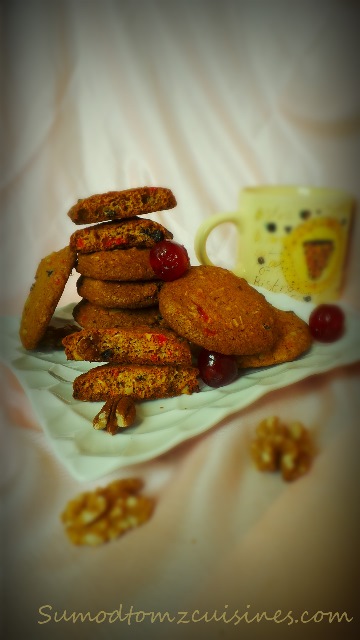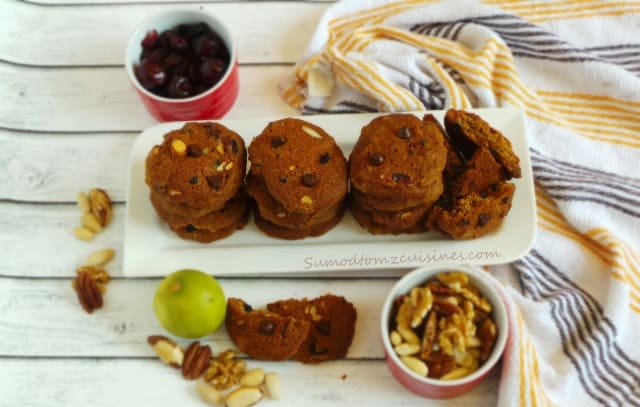 Ingredients
Instructions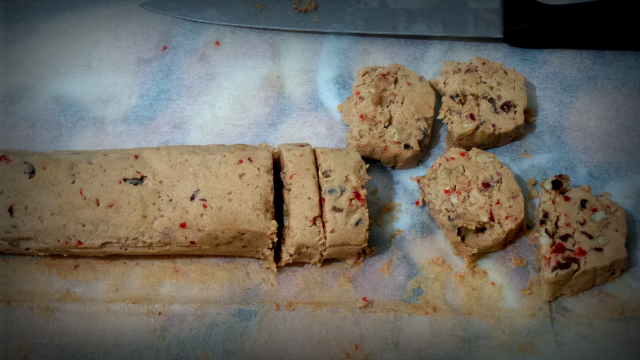 The previous day you plan to bake these cookies, slice together all the dried fruits and nuts and combine with Brandy or Rum or Red wine and set it aside in room temperature covered with a cling foil overnight.
Sieve together flour, spice mix, salt, baking powder and baking soda.
In the mixing bowl cream together the softened butter and powdered brown sugar for 2 to 3 minutes.
Add the egg and mix until incorporated. Add flour mix, half at a time and fold together. Don't over mix. Add the fruits and nuts mix and orange zest, including the liquid in the bowl, if any.
Take a full sized parchment paper, place the mix on the lengthy edge of the parchment paper.
Roll half into a log, 1 1/2 inch thick, making long roll. Refrigerate the dough for several hours, or until firm.
Preheat the oven to 180 degrees Centigrade.
With a small, sharp knife, cut the logs into 1/2-inch-thick slices.
Place the slices 1/2-inch apart on un-greased sheet pans and bake for 15 to 20 minutes, until lightly golden.
Remove and cool it on a wire rack. Store it in an air tight container when complete cooled.
Enjoy with a cup of coffee.
Points to remember:
1) You can pick your own dry fruits and nuts mix.
2) Spice powder can be replaced with vanilla essence.
3) Liquor is optional , you can replace with orange juice or any jam.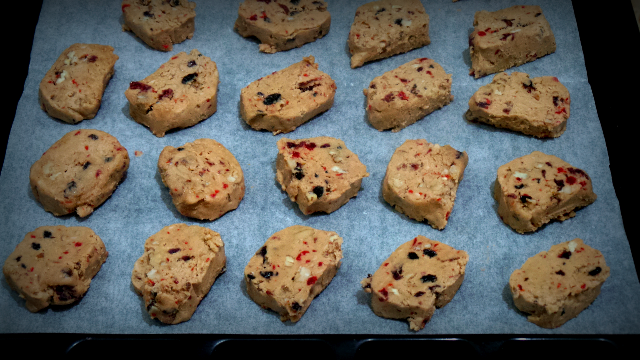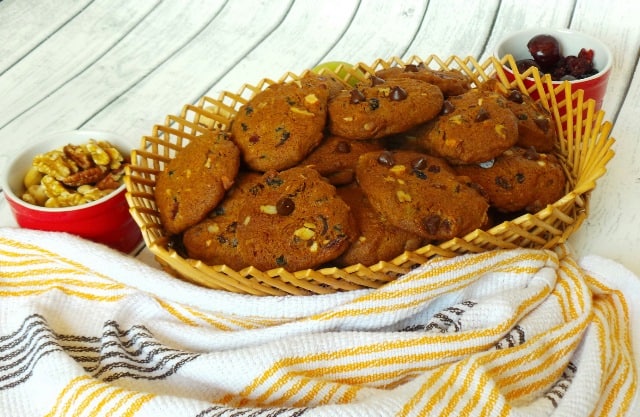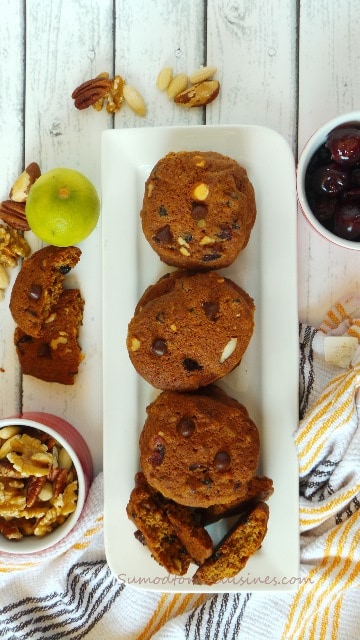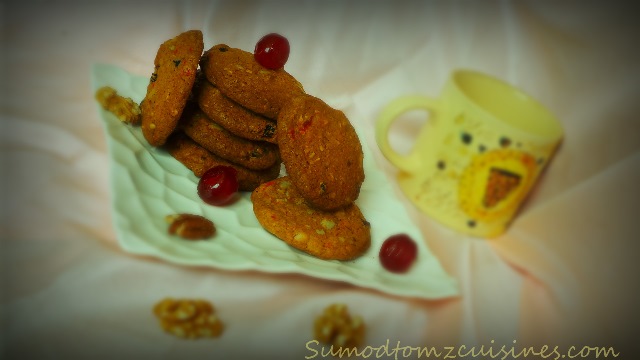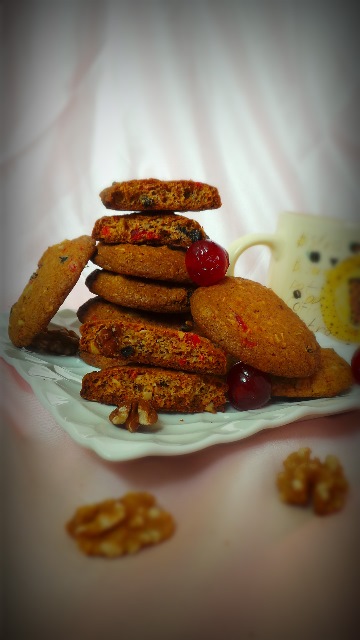 Click here for FAQs